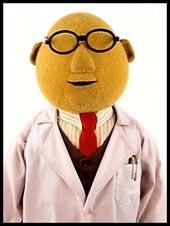 Welcome To AndyWhittaker.com
Many years ago I spent a lot of time creating my Andy Whittaker website because I am a firm believer in sharing what l know and have discovered. I am a big fan of open-source software, especially github and even publish some of my own stuff too. Want to have a look at some of the components and software I sell? Head over to https://ecufix.com
Back in 2004, my collocated Dell server suffered a hard disk failure and, since it was over 300 miles away from me and housed in a high security nuclear bunker, I let it go to waste. Since then, I now have another co-located server but this time located a little nearer to me by Net365 near Leeds
Life does get complicated as you get older which leaves you with less and less time to do the things you love. Over the last two decades I've:
been working in Germany (nice people)
got married
built a new house
left work
witness my wife die of breast cancer
dug myself out of a hole
met a new woman
got myself a new job
and turned my life around
Now is the time I put some new spit and polish on this place and try to resurrect my old content, as well as add some new. My new server is loaded up with WordPress and is using DIVI as its theme (brilliant by the way). I've got a lot of previous content to upload and put on, which is going to take me absolutely ages to do…..
New for January 2021, this server is now running on Microsoft Hyper-V on top of a Ubuntu Linux host. My website has been recently hacked with offsite content and adverts (how the hell that happened, I do not know!). Since most of the hosting software generally runs on Linux anyway, I decided to hone my skills away from Microsoft's IIS onto Linux and Apache.
A lot of my old content I've retrieved from https://web.archive.org/ which is a great way of researching into how the internet looked way back when there wasn't much of an internet.
Don't forget to come back but don't fret too much – life's too short…..