Welcome to AndyWhittaker.com
Little bits and pieces I've done over the years
Introduction
Many years ago I spent a lot of time creating my Andy Whittaker website because I am a firm believer in sharing what l know and discovered. I am a big fan of open-source software, especially github and even publish some of my own stuff too. Want to have a look at some of the components and software I sell? Head over to https://ecufix.com
Recently, I have also been interested in looking after our planet by focusing my thoughts on renewables and reducing the amount of energy I use. I have built my own house that is fully insulated (cavity filled with 100mm of PU Foam – CavityTherm is the product), 4kW of solar PV (12 x BENQ PM096B00_330 Panels), ~2200W of Solar Hot Water (Valliant) and (currently) ~23kWh of battery storage with 2 x LUX LXP5000ACS inverters connected in parallel to 8 x PylonTech US3000 batteries. I'm planning to write a few articles in the coming months to share what I've done. I will probably author a few YouTube videos while I'm at it.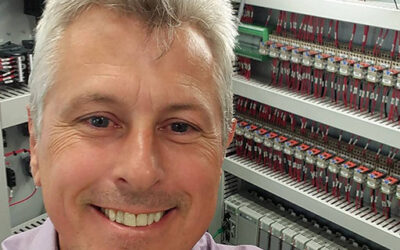 I've always been interested in electronics and then with computer bits added on. From the age 17 I got interested in the oily bits on cars too. Now I have got all environmental and drive an electric car but what a beast it is! My day-job is for a large chemical company designing Instrument Control Systems.
The purpose of most of my projects nowadays is to become more efficient and spend less money in the long-term (and hopefully be less of a burden on the plant). One such example is that I have installed a large, on-grid battery system. This is to time-shift the cheap rate night-time tariff to be used during the expensive daytime period. Whenever I have spare cash, I buy extra batteries and increase the capacity of the system, thereby drastically reducing my daytime electricity kWh unit rate. Although the total cost can be seen as high, I think the return on investment is much higher than that can be achieved in a bank; additionally the savings become even greater when energy prices start to inevitably rise.